How to Remove Your Vest AND/OR Backpack!!
Video link: https://www.youtube.com/watch?v=wu_pxttOpKc
NOTE: You can enlarge images by clicking on them!
Removing your vest and/or your backpack is a simple quick task!    We'll start with the vest, same steps are taken for the backpack except you go to the next tab over and select the backpack option instead of the vest 
Step 1) Enter the customize tab (from opening the tac map) and tab over the 2nd sub-tab to get access to modify your vest.   You are editing your appearance, not your gear that you pick up in the game or craft!
Step 2) Click on the vest option that comes up after picking the 2nd sub-tab options (in the thick red) to pull your selection of vests and an option "None".  None means no vest!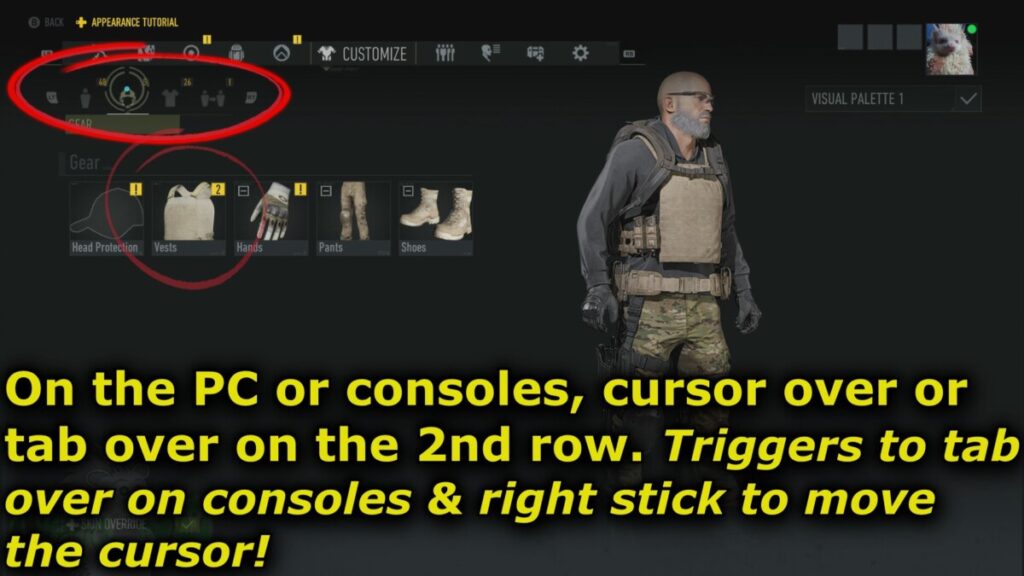 Step 3) Select "None", the greyed image option for vests.  That will remove the vest you are currently wearing and you will now be vestless!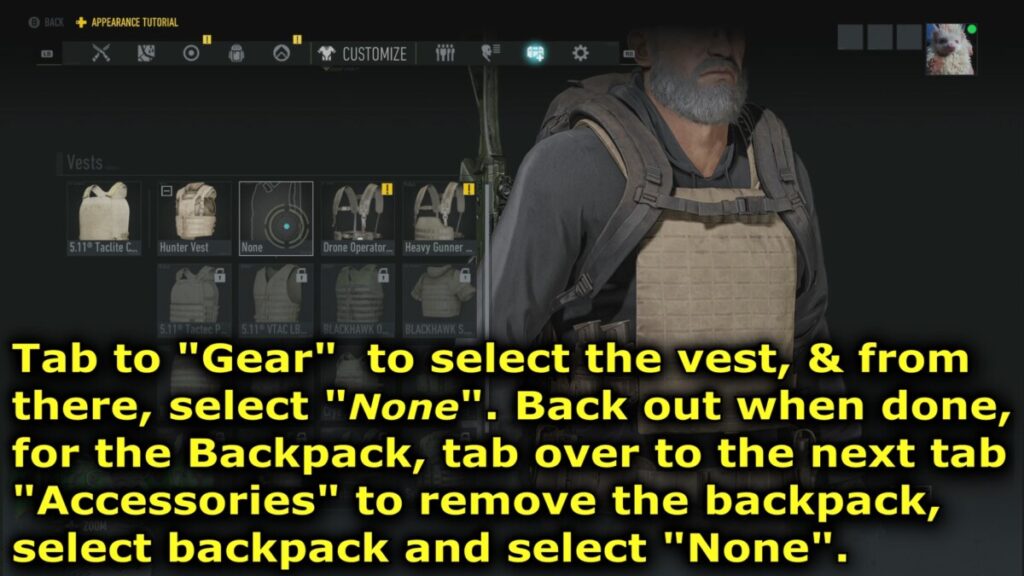 For the backpack, the same options as above except you go to the next 3rd sub-tabs for the backpack option to display.  Select Backpack then select "None" with the grey out image to remove the backpack you are wearing and go bareback!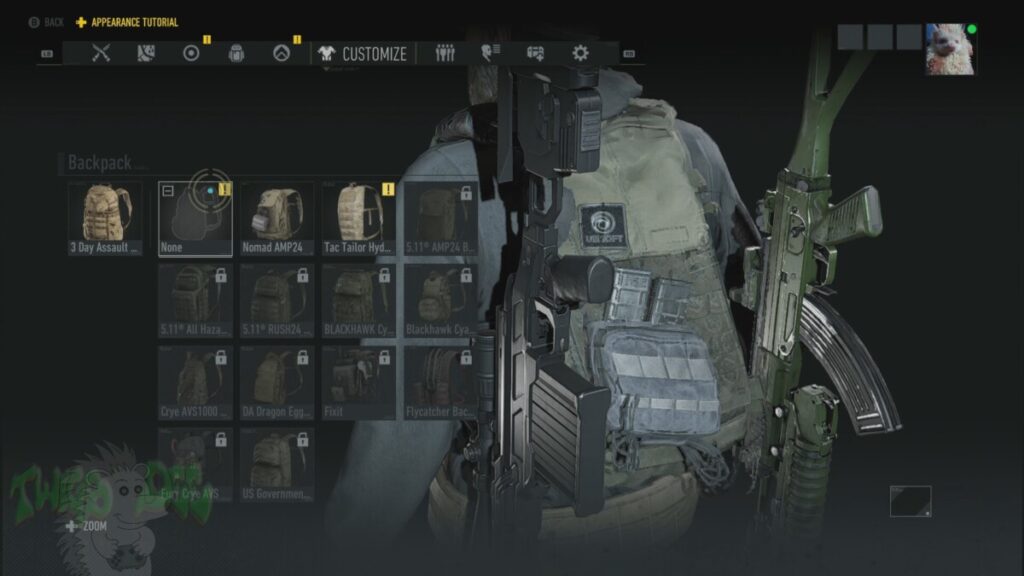 Now you can see no vest or backpack (no backpack as there are no straps for it).  You can do a 360 view of yourself to verify whatever you removed!