New Content Coming 2021 for Ghost Recon Breakpoint!
Feb 26/2021
Ubisoft has recently announced new content IS coming to Tom Clancy's Ghost Recon Breakpoint for 2021.   A roadmap to come to layout the expected timeframes of the content and much more.   That is basically all that has been announced publicly.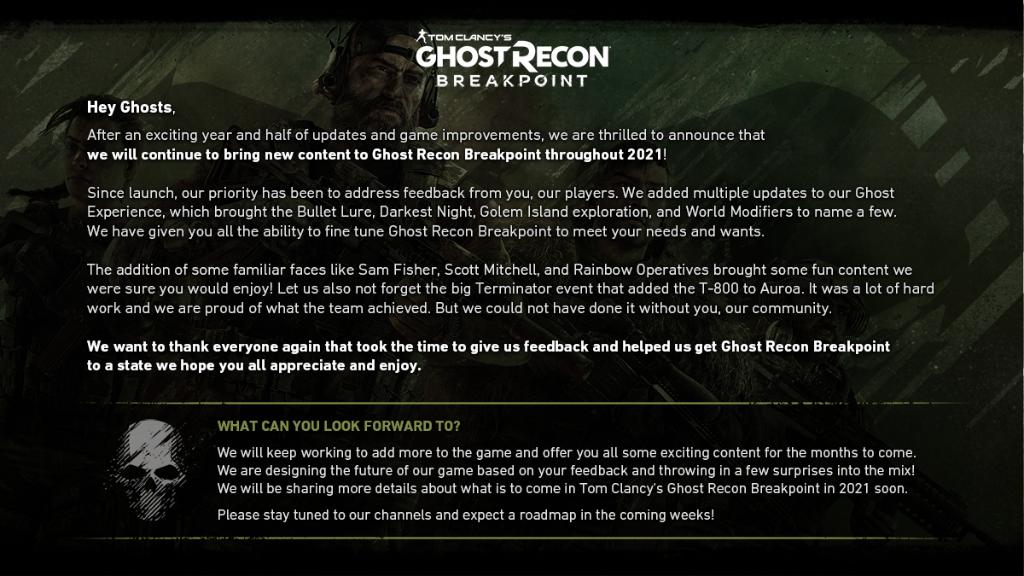 If you want to check out the Tweet where this was first posted by Ubisoft, click here (https://twitter.com/GhostRecon_UK/status/1365345899673755648?s=20).
UPDATE: The April 9th roadmap for Ghost Recon Breakpoint was released!