Movie IT Easter Egg
Yep, there is an Easter Egg for the Stephen King movie "IT" in Ghost Recon Breakpoint!   Discover below how to find it and what it looks like in the video or with the pictures below!
Video link: https://www.youtube.com/watch?v=x6J7gjpxaBI
Note: You can click on the images below for the enlarged version.
Step 1) Head over to Channels Province, you want to be near a Cold War Ruins located next to the Herrick Creek.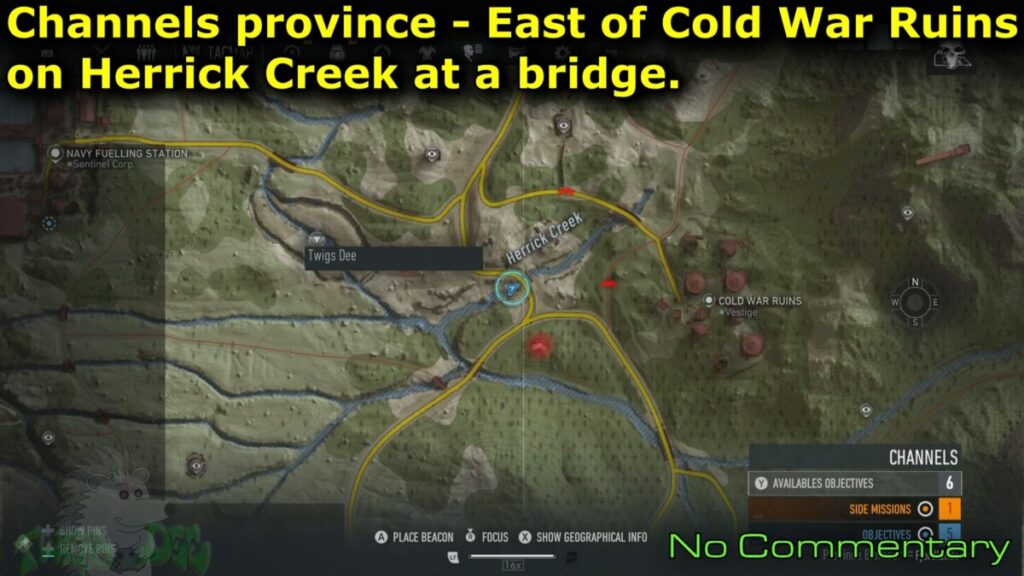 Step 2) Head West-NorthWest up the Herrick Creek to the first bridge located right under the "H" in Herrick name on the TacMap.   Right at the culvert of the bridge, you will find the Easter Egg!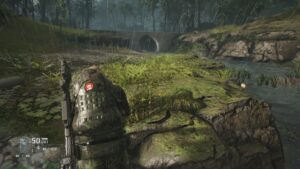 WARNING:  IF YOU DO NOT WANT TO SEE THE EASTER EGG ON HERE, DO NOT SCROLL DOWN ANY FURTHER!
Below are the 2 parts of the Easter Egg at the location!    Enjoy!