E3 2019 Highlights
Link to Ubisoft article: https://ghost-recon.ubisoft.com/game/en-us/news-updates/4vmhCU7hxJxX5g3jXlGWjT/ghost-recon-breakpoint-at-e3-highlights
Tom Clancy's Ghost Recon® Breakpoint had a ton of exciting reveals at E3 2019.
GHOST RECON DELTA COMPANY
[Ubisoft] is thrilled to introduce our brand-new community program: Ghost Recon Delta Company.
Are you passionate about our game and love to express that? [Ubisoft] wants to hear from you!
Head here to find out how you could become a Delta Ghost.
***NOTE***  The bullshit program "Delta Company" has been dissolved.
GAMEPLAY REVEALS
CLASSES
Classes will allow you to fine-tune your Ghosts and their abilities to fit your playstyle.
At E3, [Ubisoft] revealed the other two classes available at launch for Ghost Recon Breakpoint: the Assault and the Field Medic.
For more details on the classes, head to this article on Ghost Recon Breakpoint gameplay.
Are you interested in more details about these reveals?
• Progression System • Bivouac • Weapons and Gear • Resources
Check out the article on gameplay reveals during E3.
DEADLY ENEMIES
WALKER
Cole Walker is back – but this time he's no longer your brother-in-arms.
WOLF LIEUTENANTS
Walker's four lieutenants have joined the fight: Rosebud, Silverback, Flycatcher, and Yellowleg.
BEHEMOTH DEFENSE ARENAS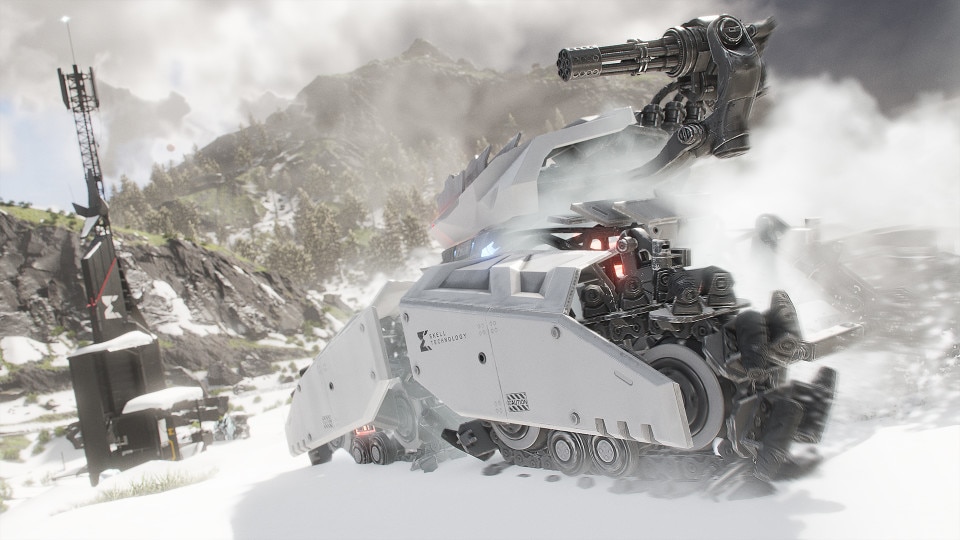 Behemoth Defense Arenas are critical communication relays that are protected night and day by Drone Control Stations. These are manned by the strongest drone available to the Wolves, the Behemoth.
Fighting a Behemoth drone will require strength and strategy, even for Ghosts.
MILITARY DRONES
In Tom Clancy's Ghost Recon Breakpoint, the Wolves are utilizing Skell Tech military drones to aid their cause.
During the E3 demo, players were able to see three new types of military drones in action: the Azrael, the Malphas, and the Andras.
For more information on your enemies in Tom Clancy's Ghost Recon Breakpoint, check out the article on the Wolves.
FACTIONS
At launch, players will be able to encounter two factions in Tom Clancy's Ghost Recon Breakpoint. [Ubisoft] revealed [the] first faction at E3.
HOMESTEADERS
After Skell Technology arrived on Auroa, the Homesteaders cohabited peacefully with the tech company – until the archipelago was taken over by the Wolves.
FACTION MISSIONS
Factions can be found on Auroa fighting the Wolves, and interacting with their members will open new missions for the Ghosts.
These factions are also closely linked to a new system in Tom Clancy's Ghost Recon Breakpoint, Faction Missions.
For more intel on the new factions and Faction Missions, check out the full faction article.
COSPLAY GUIDE
Get our official cosplay guide for Tom Clancy's Ghost Recon Breakpoint. Inside you'll find visual details on Nomad, Fury, Vasily, Fixit, and Walker.